It is expected that participants will be from universities, manufacturers, health and scientific organisations interested in face masks, surgical gowns and PPE manufacturing more generally. This project will initiate dialogue between Australian and ASEAN researchers and industry through the sharing of knowledge in the symposia and the subsequent networking linkages.
Please register via Flinders Events
30th March 2021
Seminar 1 - COVID-19 PPE testing & meeting national and international standards
25th May 2021
Seminar 2 – PPE manufacturing
24th August 2021 (rescheduled date)
Seminar 3 – PPE fitting and community/health professional education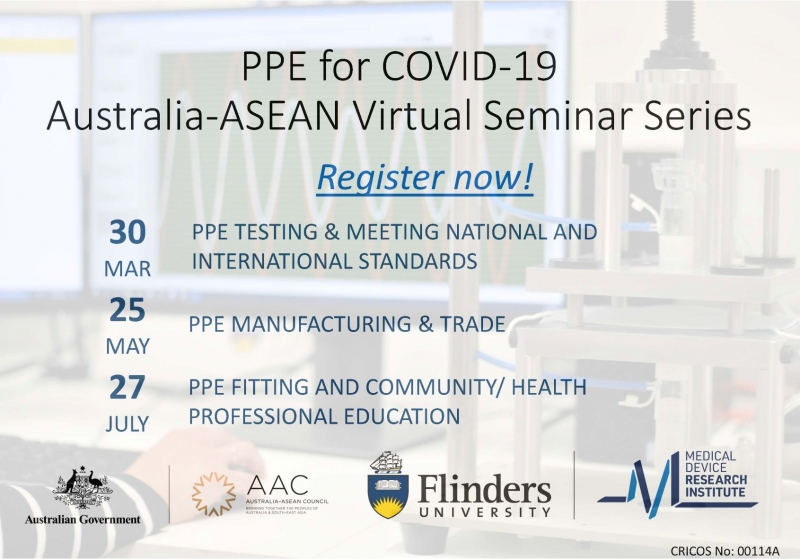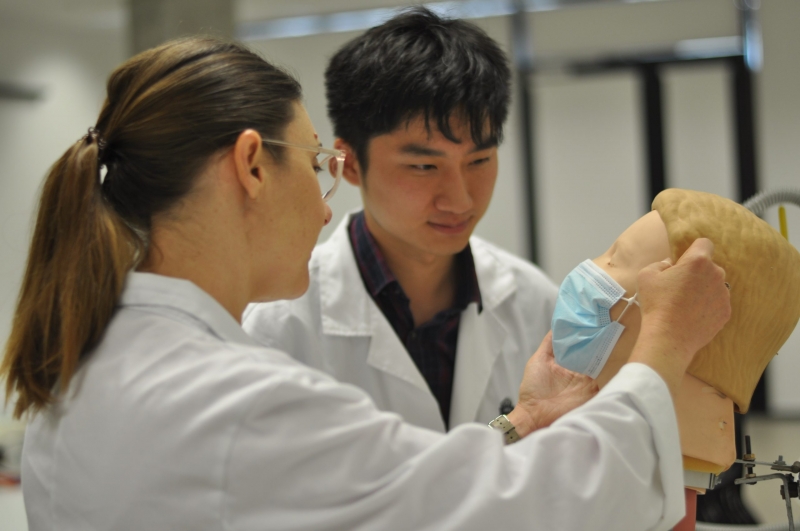 Sorry you missed these events. Keep checking the MDPP website event page for future events.
The 'ASEAN Virtual Seminar Series: Personal Protective Equipment for COVID-19' is supported by the Australian Government through the Australia-ASEAN Council of the Department of Foreign Affairs and Trade.