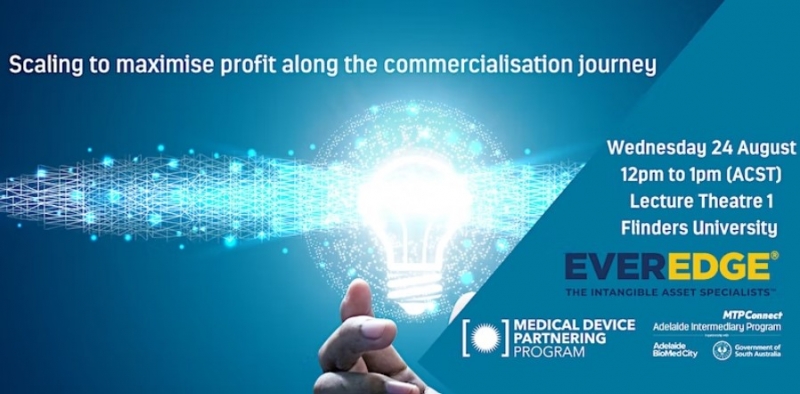 EverEdge Scaling to maximise profit along the commercialisation journey
Hindsight is great – but foresight is better!
Researchers and innovators are invited to attend a workshop hosted by
Michael Masterson
, Managing Director at global intangible asset advisory and valuation firm
EverEdge Global.
Michael will share his knowledge and experience on how to scale and maximise profitability when moving from concept to commercialisation – and what are the key risks to look out for as you take this journey.
Sharing insights, case studies, and practical advice, the session will cover topics including:
What are Intangible Assets and why are they so valuable?
Key Intangible Asset risks, and risk mitigation strategies including:

How to ensure you own the assets you develop.
Making sure you have the right protections in place – including the difference between whether you 'can' get a patent and whether you 'should' protect your assets in this way.
Freedom to operate considerations as you expand to other markets

Commercialisation pathways and why it is important to assess the ROI on each before getting locked into a strategy.
Date: Wednesday 24 August 2022
Time: 12pm - 1pm

Location: Flinders University

182 Victoria Square
Adelaide SA 5000

or Online

RSVP: Click here to register.

We look forward to seeing you there!: