Designed by a Dental Hygienist to be the ultimate mouldable mouthguard. NeoMorph is a hybrid, combining the best qualities of the professionally made mouthguard with the convenience of a "boil & bite". No more bulky, ill-fitting guards that dislodge on impact or bond to orthodontic appliances. NeoMorph is a pioneering over-the-counter sports mouthguard delivering a level of protection and custom fit previously unexpected in a reformable mouth guard.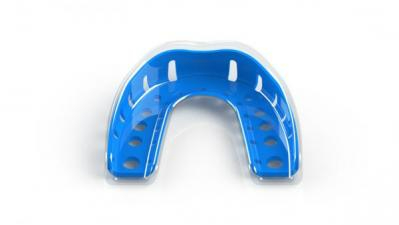 A few words from NeoMorph's founder, Amanda Trenerry
"The MDPP was pivotal in the development of the Neomorph Prodigy Mouthguard.
As a dental clinician I didn't know where to begin or the wheels I needed to set in motion. It was invaluable to have access to their understanding of product development," says Amanda.
The MDPP gave me a safe place to explore my concept with a team of specialists whose aim was to help validate my project and determine whether it could be a commercially manufactured and viable product.
At the completion of our project, I received a marketing report that assisted me to determine product potential, a technical report with any concerns I may need to consider regarding the chosen polymers and a demonstratable proof of concept prototype that met my criteria and objectives. This was all important information in helping me to ensure I was on the right track.
In addition to the valuable technical support, the MDPP also connected me with relevant South Australian businesses i.e manufacturers that I continue to maintain a working relationship with. The information from this program was also extremely valuable in ultimately giving me the proof I needed to be able to apply for and win the Federal Accelerating Commercialisation grant through the Entrepreneurs Program."
I am now looking at entering the retail market, so connecting with anyone that could give me an understanding of what the retail market is requiring from suppliers as well as potential connections with retail distributors themselves would be awesome.
Contact