The MDPP were very proud to be named a finalist in the 2020 SA Science Excellence and Innovation Awards in the 2020 Excellence in Sciene and Industry Collaboration category.
The team were presented with a finalist plaque by Hon David Pisoni and Chief Scientist Prof Caroline McMillen.
Unfortunately the awards ceremony was postponed due to restrictions but we look forward to celebrating early next year.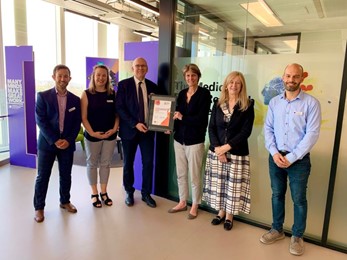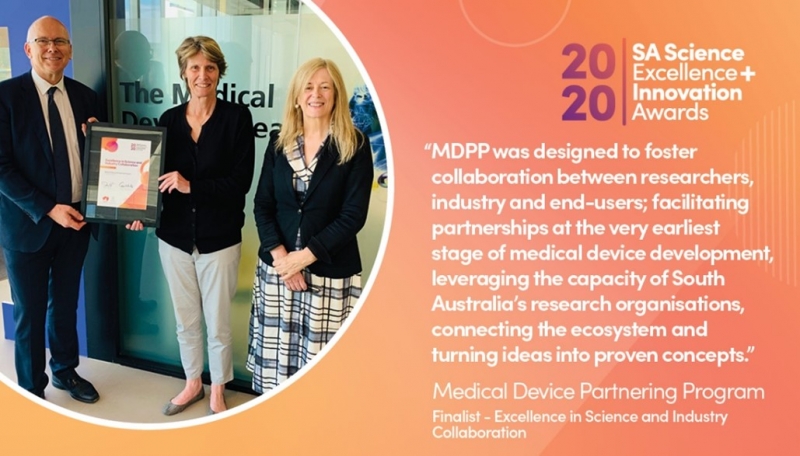 Click here for the finalist video
Click here for the Science Excellence Awards webpage