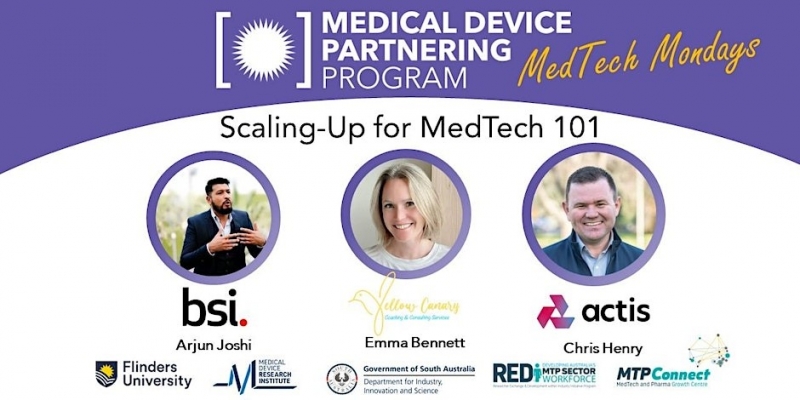 In the latest MedTech Mondays, we will be joined by experts with an understanding of how to scale up your medical device company.
Arjun Joshi - As Senior BDM at BSI, a notified body for CE Marking and various regulatory certifications for placing medical devices in various markets i.e. global market access, Arjun understands the requirements of ISO13485 and regulatory approvals process MDR, IVDR, MDSAP, UKCA, Article 117. Arjun also has a degree in Mechanical Engineering and an MBA and has held Operations Manager roles in companies previously. Additionally, Arjun has been working in the Medical devices industry for over 12 years where he has been a Lead Auditor for various standards such as Quality, OH&S, Environmental, SMETA (Ethical standard against modern slavery), etc.
Emma Bennett - Emma has over two decades working across a diverse cross section of industries, sectors and cultures, I have developed a vast collection of knowledge, skills and experience. Emma worked as General Manager of a company that manufactured IVF pipettes which was acquired by CooperSurgical. She also worked as Ops Manager of ISO13485 accredited electronics manufacturer Entech. Emma believes if we invest time in our employees and ourselves, through training and development, good work design and a continuous improvement culture, not only will the individual thrive but the organisation will prosper.
Chris Henry - Managing Director of Actis Medical, Chris runs an ISO 13485 certified company offering the medical device industry a distinct range of services. This includes medical device manufacturing, strategic sourcing to supplement med tech product portfolios and decentralised regulatory services embodying all regulatory affairs requirements.