Melbourne, Australia - 26 June 2020: Melbourne-based technology company, Lenexa Medical, have been successful in their application for a highly competitive $650,000 Accelerating Commercialisation grant.
Having recently collaborated with the Victorian Medical Device Partnering Program (MDPP) team, which is supported by LaunchVic, Lenexa Medical are developing innovative technology for pressure injury (PI) risk management and patient monitoring. The device, an ultra-thin sheet with sensor technology, provides real-time ongoing monitoring for PI risk.
"Engaging with the MDPP has no doubt contributed to our grant success. Through the MDPP's network of experts, they were able to objectively evaluate our product offering, guide our proof of concept development and help to further refine our clinical strategy. The success of our grant application was helped greatly with this clear direction and guidance." said Lenexa Medical's Co-Founder and Chief Scientific Officer, Will Yang.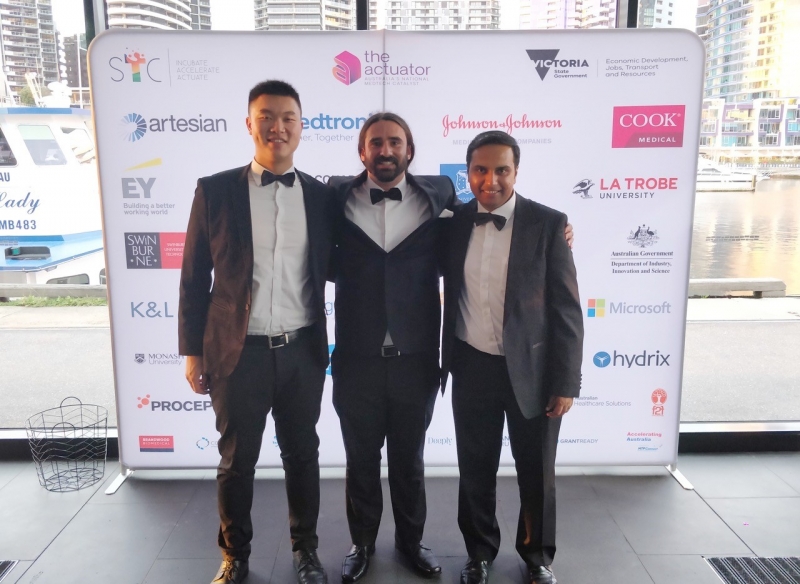 Pressure injuries (or bed sores) can occur in patients after as little as one hour spent immobile on a surface, putting many patients in hospitals and aged-care facilities at risk. Despite widespread recognition that pressure injuries are mostly preventable, they remain a devastating health problem, with more than 300,000 cases in Australia every year (1) often resulting in longer and more costly hospital stays and, in some cases, debilitating injury or death.
"By developing a device that will provide clinicians with information around where and when the risk of injury is developing, we're working to improve the current standard of care." Mr Yang added. "The work that we've completed so far through MDPP will allow us to move on to the next stage of product development and prepare for future clinical trials. The expert guidance and project financial support of MDPP, in conjunction with the grant, will help us to bring our technology to market and improve the standard of care much sooner."
Provided by the Australian Government's Department of Industry, Science, Energy and Resources, the Accelerating Commercialisation grant provides expert advice and funding to businesses to commercialise novel products with significant market potential. Funding from the grant will be used by Lenexa Medical to develop a full-sized alpha prototype, support a Series A capital raise and partner with key hospitals to conduct pilot studies to demonstrate the acceptability and feasibility of the device in a clinical setting.
For more information, visit: lenexamedical.com