Medical Connect
is one of the first projects to come through the Victorian-MDPP, thanks to support from LaunchVic. Working with Swinburne University's
Centre for Design Innovation
the project is to design and test a new aircraft seating design that could make transporting patients by air accessible and affordable.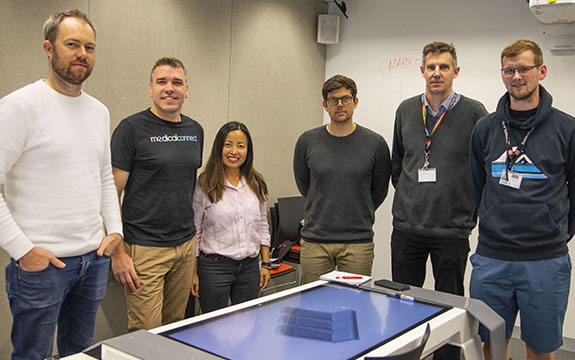 [Image courtesy of Swinburne: The Swinburne and Medical Connect team (L to R): Matthew Blythman, Andrew Heath, Linda Heath, Dr Boris Eisenbart, Matt Richardson, Dr Benedikt Lux]
Medical Connect co-founder, Mr Andrew Heath says the assistance of the MDPP, combined with the input of Swinburne's expert researchers, provided the best chance to develop and commercialise the project.
"What we liked most about the MDPP opportunity was partnering with Swinburne and researchers from its Centre for Design Innovation who have significant industry experience and technical knowledge.
"They could help us to test assumptions and provide technical knowledge to convert our idea into a physical prototype that we can take to industry and the market."
Click here to read the full story by the Swinburne media team.
MDPP Victoria supported by