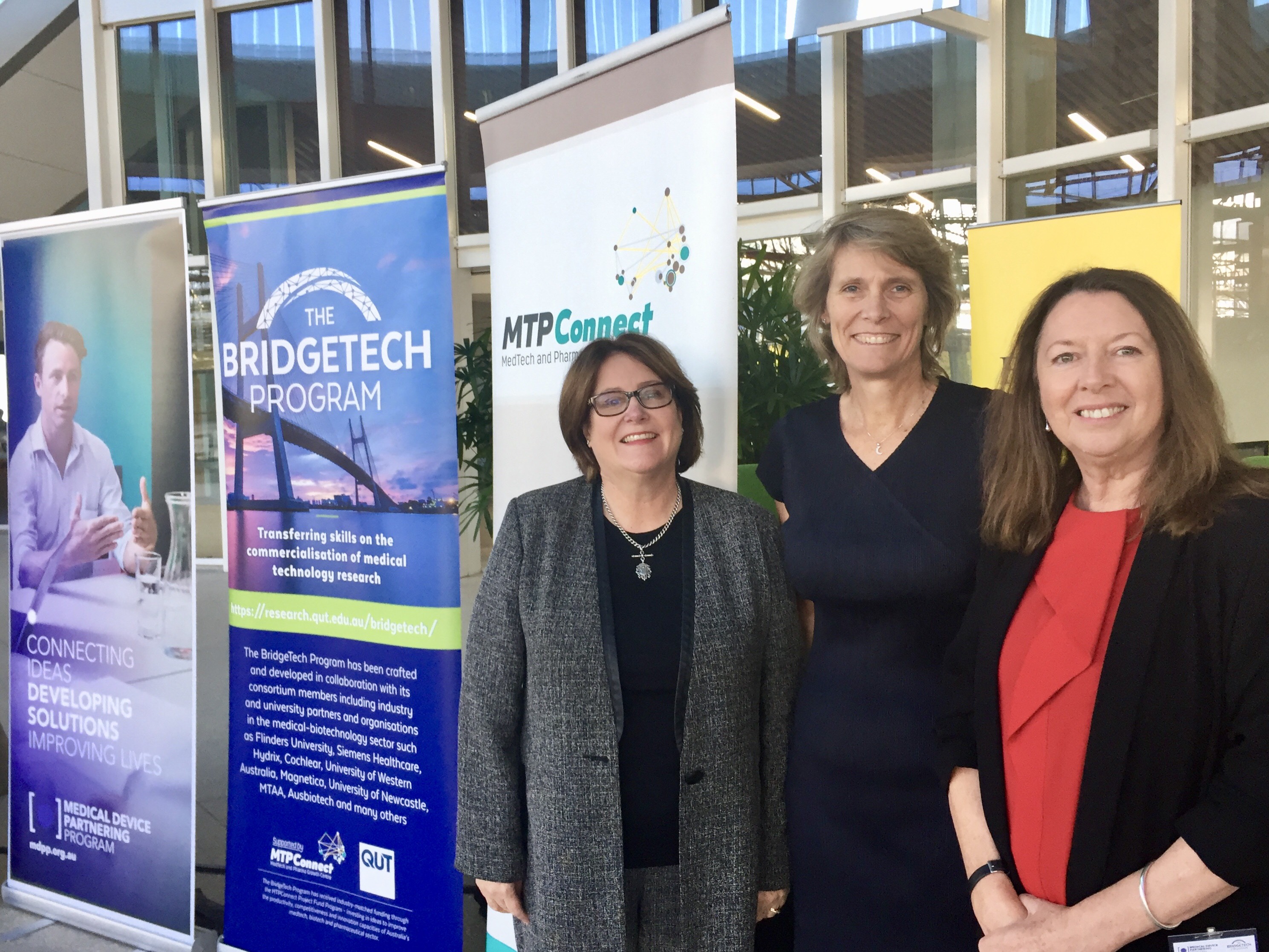 Flinders University is pleased to be a consortium partner of the inaugural BridgeTech Program.
In an event held by the Medical Device Partnering Program on 30th April at the Tonsley Innovation Precinct, Professor Lyn Griffiths of Queensland University of Technology formally opened the program for applications.
This year QUT, in collaboration with MTPConnect and 15 university and industry partners and organisations in the medical-biotechnology sector, will deliver an exciting, new and innovative education program that will provide the necessary training to enable the successful commercialisation of Australian medical technology research.
The BridgeTech Program builds on the success its sister program, the Bridge Program, whose focus was the pathway to pharmaceutical commercialisation.
The 2018 offering of the BridgeTech Program will select 100 participants from across Australia to take part in face-to-face and online training in the scientific, legal, financial, clinical, regulatory and reimbursement disciplines that contribute to research translation and the commercialisation of medical devices and diagnostics.
The BridgeTech Program is open to mid-career entrepreneurs, researchers, business development professionals, IP lawyers, regulatory officers and others in the med-tech ecosystem.
The course flyer is available here.
Expressions of Interest are now open – https://research.qut.edu.au/bridgetech/
Closing date is Friday 8th June.
All enquiries can be directed to This email address is being protected from spambots. You need JavaScript enabled to view it.