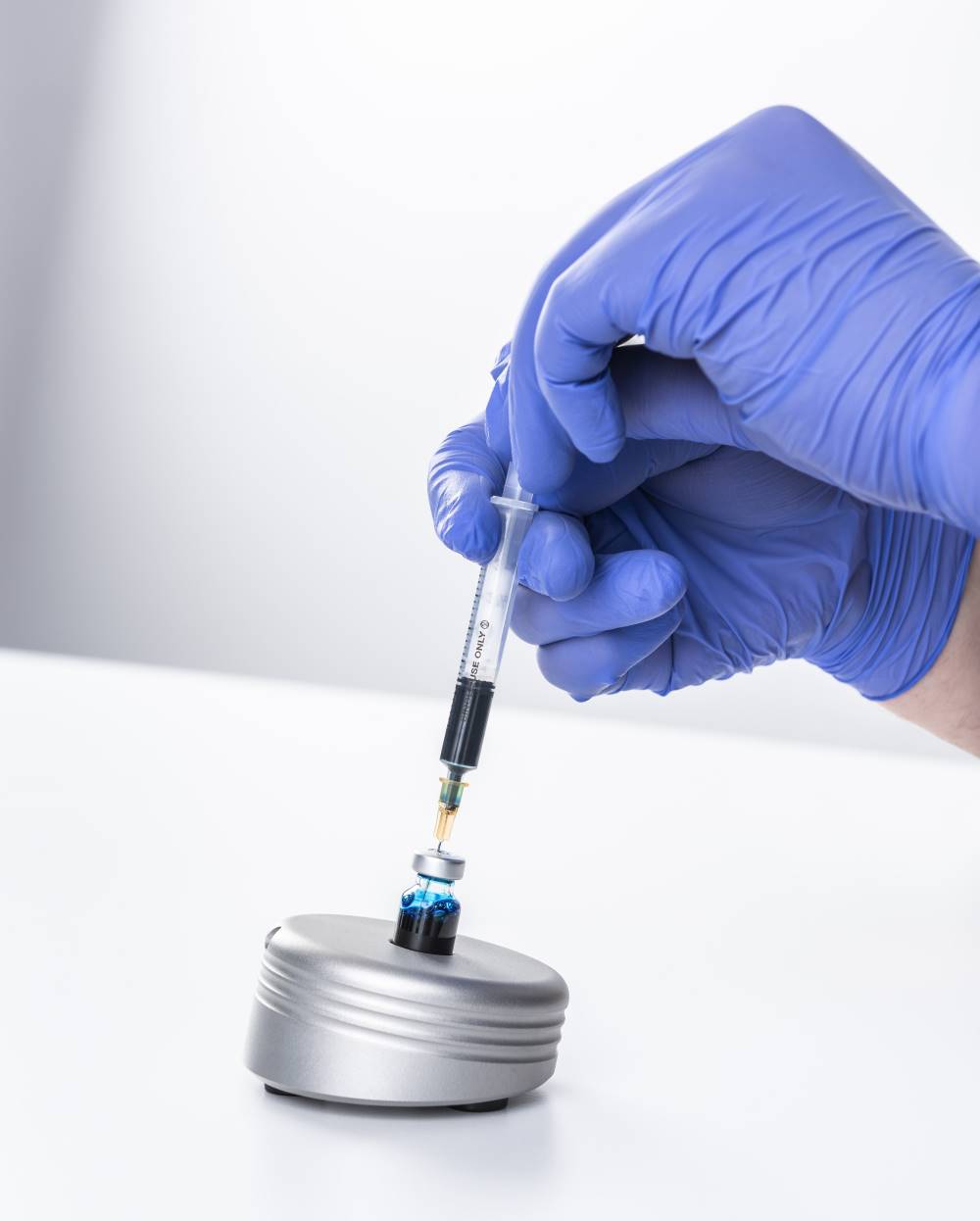 Congratulations to South Australian company AusHealth Research on their recent commercial success with their Vial Hugger product.

AusHealth (previously Medvet Science) approached the MDPP in late 2017 with their product, a medical accessory invented by South Australian ophthalmologist Weng-Onn Chan at the Royal Adelaide Hospital. The Vial Hugger device conveniently and securely holds vials into place, to reduce the risk of needle stick injury.

Whilst the product did not meet the MDPP criteria for a full project, the MDPP were able to assist the company with introductions to local manufacturers and provide feedback on their product.

Mr Greg Johansen, MD & CEO at AusHealth, said these introductions were extremely valuable.

"We took on board the feedback that the MDPP provided when commercialising this product and have now received two initial orders from Bayer and Inservio, with more orders expected in the near future" said Mr Johansen.

"The MDPP were able to connect us to the right expertise, which allowed us to get off to the best start".

If you would like to learn more about the Vial Hugger, visit the AusHealth website.