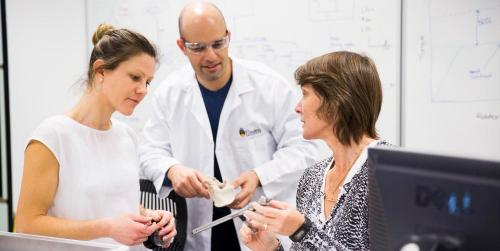 The Medical Device Partnering Program and QUT's BridgeTech Program cordially invite all medtech start-ups, companies, researchers, manufacturers and clinicians to attend the upcoming MedTech Entrepreneurship event - 'MedTech Mindset - the 'How' and 'Why' of successful MedTech Entrepreneurship'.
Date: Monday 30th April, 10am-11:45am
Location: Tonsley Innovation Precinct, 1284 South Road, Tonsley SA 5042
Registration is essential. RSVP by 23rd April 2018.
The MedTech sector is primed for significant growth for Australia, so it is important that Programs are in place to support the growing industry. Join us at this event to;
*For International and Interstate guests, transportation is availbale to/from the Adelaide Convention Centre where the AusMedtech Conference is being held. If you need transportation, please confirm during registration process.
Following our event you may also be interested in attending the ANDHealth - AusBiotech Workshop Series - 'Transforming Healthcare Delivery Through Technology: Connected Health & Digital Therapeutics which starts at 12.00noon (click here for more information).
And don't forget to register to attend the AusMedtech Conference 1-2 May 2018 at Adelaide Convention Centre - program and registration available here.